David Edwards Online
Actor | Director | Musical Theatre Consultant
NOW ON SALE!
RAVES FOR DAVID IN...
THE 39 STEPS
"I have seen David Edwards do exceptional work at Ivoryton Playhouse before, both onstage (in La Cage aux Folles) and as a director (last season's splendid production of South Pacific), but nothing could really prepare me for what he accomplishes in this show, as he switches characters at a dizzying speed and is often so hysterical it's hard to stop laughing."
--Zander Opper, Talkin' Broadway
RAGTIME
"David Edwards is commanding, and ultimately touching, as Father."
-- Neal Zoren, PrincetonInfo.com
"David Edwards is also a standout as the impressive and vibrant father of the well-to-do clan".
-- Dange J.J. Bevilacqua, Digital First Media
IN CONCERT
LAUGHTER ON THE 23RD FLOOR
"standout"
-- Jim Rutter, philly.com
"Top honors go to David Edwards as Max Prince.....
"remarkable"
--Nealspaper.com
THE CRIPPLE OF INISHMAAN
"...truly outstanding...a major talent..."
-- Rick Busciglio, Examiner.com
"outstanding."
-- Sheila Abrams, nj arts maven
THE FOREIGNER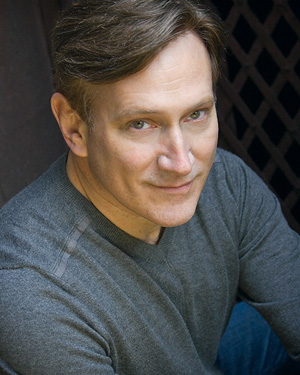 THE LATEST:
last updated January 22, 2020
up next --> grabbing sunshine this winter -->
David stays warm with the words of Neil Simon, the comfortable boards of the Sitnik Theatre stage and friends, director Keith Baker and co-star Centenary Stage Company artistic director, Carl Wallnau as they join forces to bring the 1960's comedy favorite, THE SUNSHINE BOYS to life. Bask in it next month in New Jersey!
summer 2020 | sondheim/jersey -->
David says goodbye to Neil Simon and hello to giving voice to songs of fellow 60's theatre phenom, Stephen Sondheim in the Shadow Lawn Theater production of PUTTING IT TOGETHER capping off their current season, celebrating the musical theatre icon's 90th birthday.
november 2019 | in the works: DUET FOR THREE -->
David returned to AMAS for a provactive concept for David Caudle's new play with music based on a memoir by Katherine Weber and directed by Gabriel Barre. DUET THE THREE tells the story behind the creation for the musical FINE AND DANDY by composer, Kay Swift.
september 2019 --> back to Surflight with BASKERVILLE -->
David's pulling double-duty as director and actor in this Sherlock Holmes-style quick change act courtesy of Ken Ludwig this October.
summer 2019 | world premiere of STARMAKER opens to universal acclaim-->
In his Island City Stage debut, David brings to life the story of Henry Willson who gave us big-screen legends like Rock Hudson, Lana Turner and Tab Hunter. Written and directed by Michael Leeds.
"David Edwards offers a multi-faceted, vivid and highly-nuanced portrayal of Willson. with a joyous playfulness...
"Willson, as Edwards embodies him, is opportunistic, flashy and sly….Edwards is perfectly cast as the agent, calling to mind perhaps the late actor Jack Palance.
"With silver/grayish hair, mustache and sometimes sporting a dark suit, this man oozes glamour, shrewdness and confidence.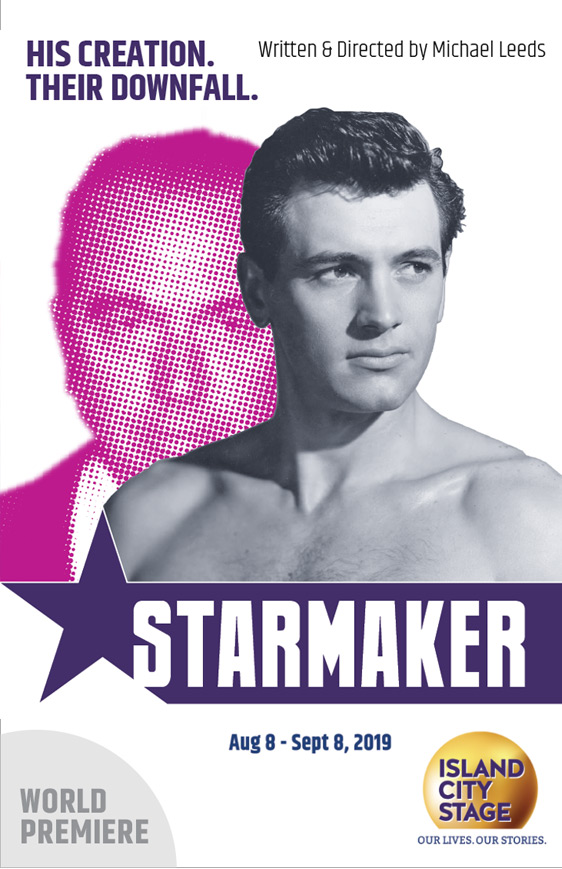 "He punctuates his statements with hand gestures such as a wagging finger, reminding others that he's the expert; he knows how things work in Hollywood and people should mark his words. During other times, his eyes narrow in anger, suspicion or as though he's considering just how to shape one of his origami projects. But his eyes can also widen considerably in intensity, making them look like they belong to Hannibal Lecter.
"Edwards, at turns, speaks in a pleasant, charming, yet shrewd voice. But cross Willson, and a thunderous shout escapes his voice. Toward the end of the play, Edwards' Willson has transitioned seamlessly into a vulnerable, desperate, powerless, stumbling man. He's like a scared, trapped animal.
"All in all, it's a well thought-out, masterful and versatile performance."
-- Aaron Krause, www.miamiartzine.com
"New York actor Edwards as the Roy Cohn-esque Willson imbues the character with multiple layers – the Renaissance man who knows knowledge is power, showing off his prowess by spouting quotes verbatim from literary masters. Edwards plays Willson as relentless, unstoppable and manipulative, yet with more than a touch of insecurity. He's the ugly duckling, the man behind the curtain, the Svengali who works at making others beautiful, yet finds himself alone. In a scene where he's broken and pleading for a paid "trick" to stay with him, there is true desperation in Edwards' portrayal, and when he entertains his gaggle of boys with his rendition of Mama Rose, there's a sad poignancy to it."
-- Bill Hirschman, FloridaTheaterOnStage.com
"deftly portrayed by David Edwards…"
-- JW Arnold, SouthFloridaGayNews.com
next cast recording! | singing rhinocerous is in the can -->
The 2012 off-Broadway cast recording of IONESCOPADE at the York Theatre Company will be available soon.
holidays 2018 | scroooooooooooooge, again, he was! -->
David returns to Westchester Broadway Theatre as the iconic curmudegon with a heart of gold buried deep, deep inside in the George Puello/John Fanelli adaptation of this classic tale.
fall 2018 | THE PAPARAZZI -->
David joins a team of friends Andrew Foote, Ken Jennings and Jim Newman for a reading of Tony Sportiello's musical currently enjoying a successful run in Mexico! It plays November 11 and 12 at the Ripley-Grier Studio Theatre in midtown Manhattan.
2017 | david nominated for directing, acting by ct critics circle-->
David's production of MAN OF LA MANCHA garnered slots for Outstanding Director and Outstanding Musical as well as noms for the show's leading actor, David Pittsinger and actress, Thalia Thiesfield.
David was also nominated along with the four-person cast for Outstanding Ensemble for THE 39 STEPS, representing the five total nods bestowed on the historic Ivoryton Playhouse for their 2016-2017 season.
Actor Resume (PDF) | Director Resume (PDF) | Audition Service (PDF)| Demo Song (WMA)
(c) 2019 tjava.com