David Edwards Online
Actor | Director | Musical Theatre Consultant
NOW ON SALE!
RAVES FOR DAVID IN...
THE 39 STEPS
"I have seen David Edwards do exceptional work at Ivoryton Playhouse before, both onstage (in La Cage aux Folles) and as a director (last season's splendid production of South Pacific), but nothing could really prepare me for what he accomplishes in this show, as he switches characters at a dizzying speed and is often so hysterical it's hard to stop laughing."
--Zander Opper, Talkin' Broadway
RAGTIME
"David Edwards is commanding, and ultimately touching, as Father."
-- Neal Zoren, PrincetonInfo.com
"David Edwards is also a standout as the impressive and vibrant father of the well-to-do clan".
-- Dange J.J. Bevilacqua, Digital First Media
IN CONCERT
LAUGHTER ON THE 23RD FLOOR
"standout"
-- Jim Rutter, philly.com
"Top honors go to David Edwards as Max Prince.....
"remarkable"
--Nealspaper.com
THE CRIPPLE OF INISHMAAN
"...truly outstanding...a major talent..."
-- Rick Busciglio, Examiner.com
"outstanding."
-- Sheila Abrams, nj arts maven
THE FOREIGNER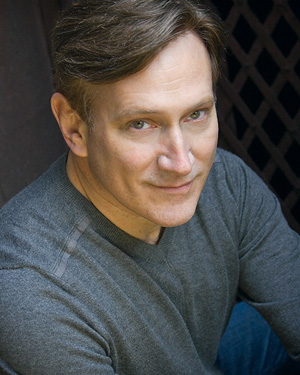 THE LATEST:
last updated June 5, 2017
*news flash* | david nominated for directing, acting by ct critics circle-->
The Connecticut Critics Circle award nominations were announced June 5. David's production of MAN OF LA MANCHA garnered slots for Outstanding Director and Outstanding Musical as well as noms for the show's leading actor, David Pittsinger and actress, Thalia Thiesfield. In addition, David was nominated along with the four-person cast for Outstanding Ensemble for THE 39 STEPS. These represent the five total nods bestowed on the historic Ivoryton Playhouse for their 2016-2017 season. The 27th Annual CCC Awards ceremony will be held Monday, June 26.
up next | the legend of florence foster jenkins in new hampshire -->
David directs SOUVENIR which recounts the story of Ms. Jenkins' preparations for and performance of her infamous Carnegie Hall appearance. Check out this story of irrepressible devotion for art and song--talent and training be damned at New London Barn Playhouse this July. Some people say said she couldn't sing, but no one could say she didn't sing!
this holiday season | david reprises a beloved performance in florida -->
David will delight audiences at Orlando Shakespeare Theatre in December in his return to IT'S A WONDERFUL LIFE: A LIVE RADIO PLAY taking on a whole host of roles from the family classic.
next cast recording | singing rhinocerous is in the can -->
David recently laid track for the 2012 off-Broadway cast recording of IONESCOPADE at the York Theatre Company. Available soon on CD and download.
previously| david @ 54 below: a fundraiser for planned parenthood-->
David's returned to this gorgeous midtown Manhattan cabaret space along with a bevy of Broadway talent on May 15 in " Because We Care" which included renditions of musical theatre classics and poignant testimonials.
previously | back to neverland... by way of texas-->
This spring David satisfied with some serious scenery chewing as Captain Hook for the second time.
The play also calls for the same actor to play Mr. Darling in London and the musically inclined, threatening Captain Hook, leader of cartoonish cutthroats aboard the Jolly Roger pirate ship in Neverland.... Edwards balances his character's desire for revenge with a tick-tocking, silly cowardice. He shines throughout.
...a pirate whose conniving thoughts are expressed with the timing of a tango, tarantella and waltz."
--William Kerns, Lubbock Avalanche Journal
"Captain Hook (performed by David Edwards) was…lovable, sinister, and hilarious with the perfect voice..."
recently | [title of show] in connecticut -->

"Director David Edwards...does a great job of keeping things moving briskly, eliciting fine performances from his four member cast....
The reason Playhouse on Park's production of [title of show] works so well is that everyone involved provides their own fresh take and energy, and the actors perform the show as if it were being staged for the first time. That is saying quite a lot, when comparing to the original actors playing themselves....By the time the cast gets to the exhilarating "Nine People's Favorite Thing," near the conclusion, Playhouse on Park's staging of [title of show] spreads joy throughout the theatre."
--Zander Opper, Talkin' Broadway
"The production, though simple on the surface, is far from it. The comedic timing (and pacing) is spot on, and the 100 minutes (without an intermission) fly by.
David Edwards provides strong direction for this band of Broadway misfits - using Playhouse on Park's signature three sided stage effectively and mining the script for its frequent laughs (and heart.)
The theater has done a brilliant job bringing this "rice krispie treat" of a show to life and I encourage anyone who loves musicals (or just a fun night at the theater) to check it out while you have the chance."
--Joseph Harrison, BroadwayWorld.com
"The direction by David Edwards is breezy and light...
[title of show], a cheerful and diverting musical that provides proof in the power of positive thinking as well as being a tonic for musical theater aficionados."
--Stu on Broadway

"David Edwards expertly directs this mad, musical romp..."
--Bonnie Goldberg, The Balcony and Beyond
recently | ct critics agree -->
A Luminous "La Mancha"
"Under the perceptive, sensitive direction of David Edwards, the story of the Knight of the Woeful Countenance comes gloriously to life."
--Geary Danihy, ctcritics.org
"The Impossible Dream" comes true in Ivoryton Playhouse's extraordinary MAN OF LA MANCHA
"David Edwards directs this show with an expert hand."
--Don Church and Tony Schillaci, Critics On The Aisle
David Edwards, doubling as director, takes a firm rein to the production, keeping its pacing brisk. He assuredly handles the back and forth between reality and make believe. Two central scenes—where Aldonza is brutally attacked and carried away by the denizens of the inn and the Knight of the Mirrors, where Don Quixote is, literally, faced with his demons, are handled with confidence and aplomb."
--Stuart Brown, Stu on Broadway
"Man of La Mancha is receiving an intelligent and generally enthralling production at Ivoryton Playhouse."
--Zander Opper, Talkin' Broadway
Ivoryton Playhouse mounts an inspirational "Man of La Mancha"
"...I have not seen a better cast and staging of this classic save possibly the original Tony-winning Broadway production. If any show this season deserves a "must-see" rating, it is this one."
--The Clinton Patch
"Director David Edwards takes the audience into this dramatic world with his talented 15 member cast and directs this show with a keen eye into all the inner workings of these characters in this show within a show."
--Tony Annicone, The Theatre Mirror

Actor Resume (PDF) | Director Resume (PDF) | Audition Service (PDF)| Demo Song (WMA)
(c) 2017 tjava.com