David Edwards Online
Actor | Director | Musical Theatre Consultant
NOW ON SALE!
RAVES FOR DAVID IN...
THE 39 STEPS
"I have seen David Edwards do exceptional work at Ivoryton Playhouse before, both onstage (in La Cage aux Folles) and as a director (last season's splendid production of South Pacific), but nothing could really prepare me for what he accomplishes in this show, as he switches characters at a dizzying speed and is often so hysterical it's hard to stop laughing."
--Zander Opper, Talkin' Broadway
RAGTIME
"David Edwards is commanding, and ultimately touching, as Father."
-- Neal Zoren, PrincetonInfo.com
"David Edwards is also a standout as the impressive and vibrant father of the well-to-do clan".
-- Dange J.J. Bevilacqua, Digital First Media
IN CONCERT
LAUGHTER ON THE 23RD FLOOR
"standout"
-- Jim Rutter, philly.com
"Top honors go to David Edwards as Max Prince.....
"remarkable"
--Nealspaper.com
THE CRIPPLE OF INISHMAAN
"...truly outstanding...a major talent..."
-- Rick Busciglio, Examiner.com
"outstanding."
-- Sheila Abrams, nj arts maven
THE FOREIGNER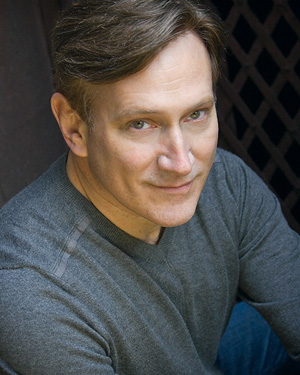 THE LATEST:
last updated July 6, 2019
up next! | the world premiere of THE STARMAKER -->
You know and love Rock, Lana, Tab. But what about the man who created them? David brings to life the little-known story Henry Willson who gave us these legends and more in his debut at Island City Stage in South Florida this summer. Written and directed by Michael Leeds.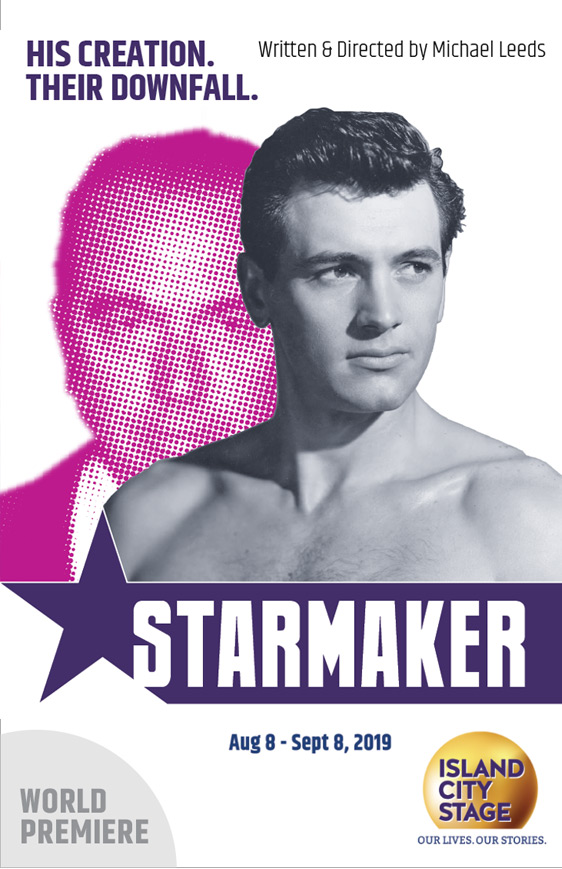 Learn more...
fall 2019 --> Back to Surflight with BASKERVILLE -->
David's pulling double-duty as director and actor in this Sherlock Holmes-style quick change act courtesy of Ken Ludwig this October.
next cast recording! | singing rhinocerous is in the can -->
The 2012 off-Broadway cast recording of IONESCOPADE at the York Theatre Company will be available soon.
holidays 2018 | scroooooooooooooge, again, he was! -->
David returns to Westchester Broadway Theatre as the iconic curmudegon with a heart of gold buried deep, deep inside in the George Puello/John Fanelli adaptation of this classic tale.
fall 2018 | THE PAPARAZZI -->
David joins a team of friends Andrew Foote, Ken Jennings and Jim Newman for a reading of Tony Sportiello's musical currently enjoying a successful run in Mexico! It plays November 11 and 12 at the Ripley-Grier Studio Theatre in midtown Manhattan.
early fall 2018 | another THE 39 STEPS-->
David played the clown in this favorite comic tribute to the great Hithcock canon at the Surflight this September.
early fall 2018 | david revisits SOUVENIR-->
David again directed this funny, poignant and ultimately inspiring story of unlikely songstress, Florence Foster Jenkins, playing in New Jersey at the Surflight Theatre followed by a run at the Bickford Theatre.
summer 2018 | david 180s for OLIVER!-->
David took on the iconic role of Fagin in his Greenwood Lake Theater in beauiful upstate New York.
late spring 2018 | david, el gallo once more-->
David made his encore in THE FANTASTICKS on the Jersey Shore in his debut at Shadow Lawn Stage.
summer 2017 | david nominated for directing, acting by ct critics circle-->
David's production of MAN OF LA MANCHA garnered slots for Outstanding Director and Outstanding Musical as well as noms for the show's leading actor, David Pittsinger and actress, Thalia Thiesfield.
David was also nominated along with the four-person cast for Outstanding Ensemble for THE 39 STEPS, representing the five total nods bestowed on the historic Ivoryton Playhouse for their 2016-2017 season.
Actor Resume (PDF) | Director Resume (PDF) | Audition Service (PDF)| Demo Song (WMA)
(c) 2019 tjava.com