David Edwards Online
Actor | Director | Musical Theatre Consultant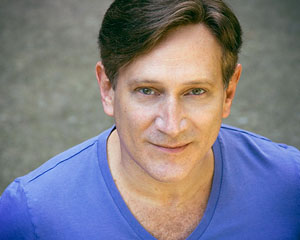 SOUTH PACIFIC at The Ivoryton Playhouse
-->2016 connecticut critics circle nomination outstanding director of a musical
-->2016 connecticut critics circle nomination outstanding production of a musical
A Supremely Satisfying SOUTH PACIFIC
"It's my pleasure to report the production that recently opened at Ivoryton Playhouse meets and exceeds expectations, offering two-plus hours of sheer enchantment.
"As deftly directed by David Edwards, who also choreographed the show, this production satisfies on just about every level...
"His use of the stage (and the aisles) is both creative and effective, no more so than in the penultimate number, a reprise of "Honey Bun" as marines, sailors and nurses ship out to a combat zone. Somewhat reminiscent of the "shipping out" scene in Milos Forman's film version of "Hair," Edwards has the cast members march, singing the humorous "Honey Bun" number but moving to the persistent beat of a drum, onto the stage to form a V, then descend the center stairs into the darkened house until the stage, for a moment, is empty. It's staging that makes a point without having to say a word."
-- Geary Danihy, CT Theatre News

Altogether ravishing...
"Ivoryton Playhouse is currently presenting an altogether ravishing production of South Pacific that should please the many fans of this musical and its glorious songs. As written by Richard Rodgers, Oscar Hammerstein II, and Joshua Logan, South Pacific is not an easy show to get right: it requires strong actors in all of the principal roles, a gorgeous looking production, and a firm directorial hand.
"I am happy to report that the Ivoryton Playhouse production comes up aces in all these departments....And director/choreographer David Edwards keeps the show moving smoothly throughout and seems to have brought out the best in everyone involved. By all means, rush to see Ivoryton Playhouse's South Pacific, for it is one of the most satisfying evenings of theatre I have seen in a long time.
"The 2008 Tony Award-winning Broadway revival of South Pacific at Lincoln Center still stands in my mind as the greatest revival of a musical that I have ever experienced. So, any new production of South Pacific must stand against the memory of that Broadway revival for me. Of course, no regional theatre staging can be expected to match what was accomplished in a Broadway production, but Ivoryton Playhouse's South Pacific comes pretty close.
"In addition to the exceptional acting (which is grand right down to the smallest role), director David Edwards works wonderfully well with his design team...Director/choreographer David Edwards is a real master in his overall staging of the show and he brings out all the glories that South Pacific has to offer. Ivoryton Playhouse's South Pacific is the rare case where all elements come together perfectly, from the acting to the look of the show to the song and dance numbers. This production manages to get everything right and ranks as an absolute must-see."
--Zander Opper, Talkin' Broadway
Characters of 'South Pacific' come alive at Ivoryton Playhouse
"...it is clear that Ivoryton's South Pacific, directed by David Edwards, is a brilliant success....Edwards has a discerning eye for casting actors and helping them shape the complex characters that inhabit South Pacific....Edwards and his actors create characters who are not just believable but who go beyond what we could wish for.
"Every element of the production is perfectly calibrated to suit the small stage, and Edwards demonstrates his directorial intelligence by working with Technical Director Tate R. Burmeister to use minimal furniture and lovely, atmospheric lighting so that we feel immersed in the mood — exterior and interior — of each scene. "
--Brooks Applebaum, The Middletown Press

'Some Enchanted' 'South Pacific' at Ivoryton Playhouse
"You can rest assured that not only has the Ivoryton done a superb job of staging South Pacific under the spot-on direction and choreography of David Edwards, it's done so in a fresh and polished production worthy of a trip to the little town of Ivoryton."
--Amy J. Barry, zip06.com
CT's Ivoryton Playhouse achieves perfection with a beautiful SOUTH PACIFIC | 5 STARS
"...as deftly and lovingly directed and choreographed by David Edwards, deserves continued life after Ivoryton's run – and a savvy producer would be well-served to pick up this show and run with it.
"Standing ovations...to David Edwards for his intimate and loving direction of this wonderful show."
-- Don Church and Tony Schillaci, Examiner.com
'South Pacific' at Ivoryton a smash!"
*The musical 'South Pacific' at Ivoryton Playhouse has thrilling voices and vintage comedy.*
"...it is unlikely you will find a better production than that being given through July 26 at the Ivoryton Playhouse....Director (and choreographer) David Edwards puts his own stamp on the production, adapting the show to the Ivoryton Playhouse's small stage, overlapping scenes occasionally to avoid lapses in the action, including the often-omitted song "My Girl Back Home", and inventing an effective embarkation scene in the second act. With South Pacific following a hilarious production of Calendar Girls, Jacqueline Hubbard, Ivoryton executive director, and her crew are putting together an unusually strong summer schedule of musicals and drama."
--Don Shirer, The Clinton Patch
Bravo to Ivoryton for Excellent "South Pacific"
"It takes guts for a small theater with limited seats, stage area, backstage area and budget to undertake such a project. Ivoryton Playhouse has taken the challenge and risen to it....overall I must say 'Bravo!'
"David Edwards as director and choreographer has done a good job on the limited Ivoryton stage...
"Overall, this is an very good production that is well worth the time and cost to see. After all, South Pacific is one of the classics of American musical theater and it is getting a production worthy of it."
-- Karen Isaacs, Two on the Aisle

Broadway's David Pittsinger Stars In Stellar 'South Pacific' At Ivoryton
"...nicely staged by director and choreographer David Edwards....You will leave the production on a Bali Ha'i."
--Frank Rizzo, Hartford Courant
THE SEAFARER
"It's as close to perfection as you can get in theater: a quintet of actors at the height of their game with an ingenious script (by Conor McPherson) and insightful direction (David Edwards)."
--Nancy Stetson, Florida Weekly
BY JEEVES
--> 2009 Oscar Wilde Nominee for Best Musical or Musical Revue
"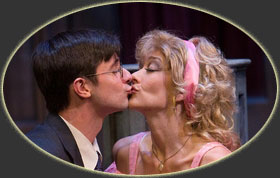 Thanks to an inspired cast and direction, the show is funny, engaging and exceedingly smart.
"One of the hardest things to pull off in a show like this is a consistent comic tone. Director David Edwards, who was in the cast during the show's belated Broadway opening in 2001, understands just how far to let his actors go over the top.
"This production proves that By Jeeves is more than a musical theater footnote. It's economical to stage and apparently as much fun to perform as it is to watch."
--John Monaghan, Detroit Free Press
RUMORS
"For director David Edwards and his cast RUMORS must be anything but easy. The dialog and blocking are fast paced and sometimes intricate, the timing is crucial. Yet the entire cast hits its mark like a well-oiled machine. Although I truly loved some of the musicals of summer they now seem as tepid and tame as a Nativity pageant compared to the crackling, contemporary wit and breakneck pace of RUMORS...the fastest, funniest evening in New Jersey...
-- Tom Wrona, The Beachcomer
MESHUGGAH-NUNS
"David Edwards's direction and choreography are right and bright. "
-- Lee Adams, The Southampton Press
Continue to THE PRODUCERS page...
Actor Resume (PDF) | Director Resume (PDF) | Audition Service | Demo (WMA)

(c) 2011 tjava.com